Connecting an Avalara tax account:
In this section we will go over how to set up a tax account in SalesWarp. We will also look at connecting your tax account to individual storefronts in SalesWarp.
•Begin by going to order/shipping > order management > tax accounts
•Click on connect new account
•Enter in a name for your tax account, select the "Avalara" tile, then click next in the upper right hand corner

•Enter in the credentials for your tax account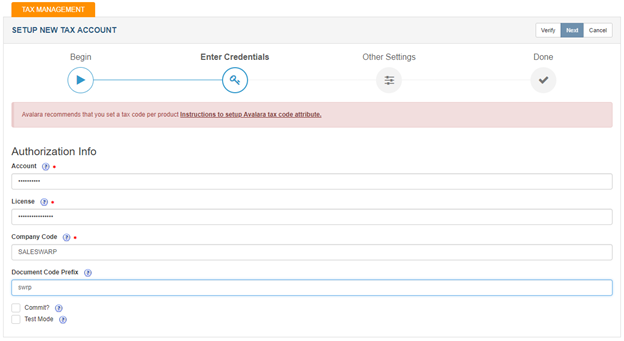 •The document prefix field allows you to set a prefix for tax documents in Avalara
•If you want SalesWarp to commit any tax transactions, check the box that says commit
•To set the tax profile in test mode check the box next to text mode
•Click the verify button in the upper right hand corner to verify the credentials
•If your credentials verified, you can now click the next button
•Fill out the required contact details fields
•You're done the first part! Click finish
•Continue onto the next section in order to link your tax account to your stores
Setting up a tax account on a store front:
•Go to Stores > stores

•Click the edit button on what ever store you want to add the tax account to
•Go to the orders tab of the store
•Under the section labeled tax account, select the tax account you want to use for the store from the drop down menu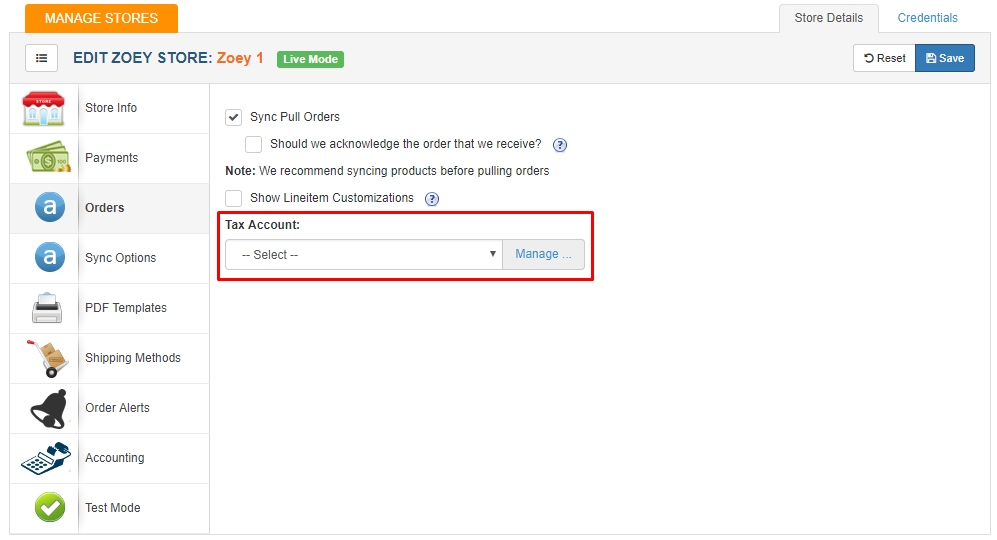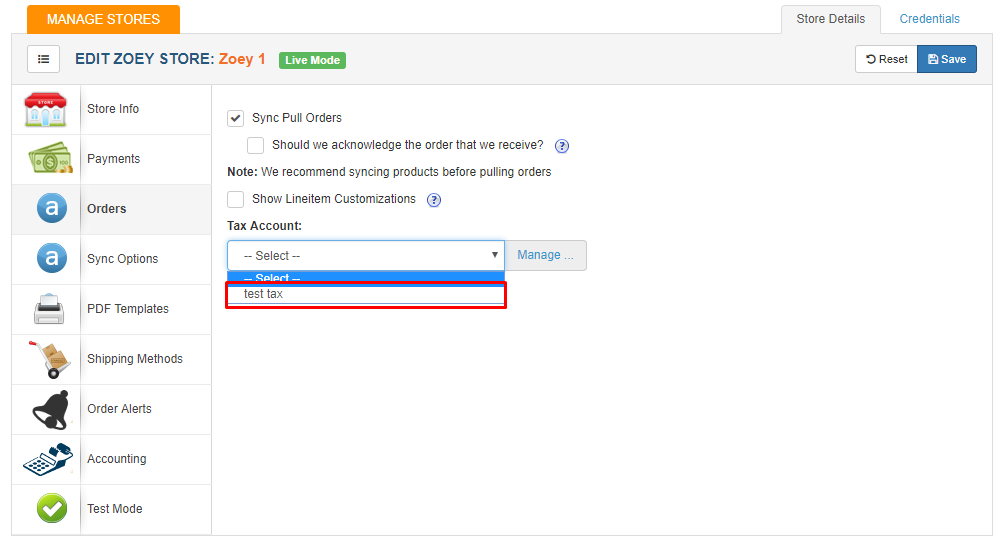 •Click save in the upper right hand corner to save your changes. Your tax account is now set up for your store!
If you have any questions or require further assistance, please feel free to contact us at support@saleswarp.zendesk.com